O sole mio!
13-06-2014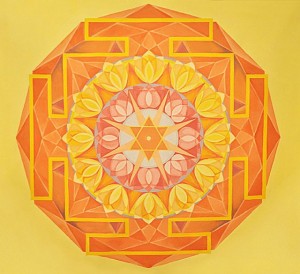 Is the sun good or bad? Can I sun bathe? What kind of sunscreen should I use? We humans need its light in order to be happy. It is the vivifier, agent of life for our planet, but too much of it under the wrong circumstances might hold negative health risks.
This post offers simple recommendations for healthy sun exposure.
How
daily 30 min-sun bath with full body exposure.
preferably in a natural environment where there is less pollution.
during the early morning and the early evening, not between 12 and 5pm.
avoid chemical sunscreens, opt for mineral sunscreens (form barrier that stays on top of the skin and is not absorbed) and re-apply frequently.
stay hydrated in and out: drink plenty of water and nourish your skin with organic aloe vera and/or coconut oil.
Benefits
strengthens immune function and reduces inflammation and pain.
protects us from depression, heart disease, diabetes and certain forms of cancer.
increases energy levels, endurance and muscular strength.
increases the production of vitamin D which helps assimilation of calcium, iron, magnesium, phosphate and zinc.
gives you a glow of vitality and beauty.
benefits our self image and our relationships with life and with others.
Without the Sun there is no health for our body-mind heart.vI live in the most gorgeous island in the middle of the Mediterranean. The beach and the outdoors are calling. May these tips help us all celebrate Summer!!
Om Suryaya namaha