10 seconds of consciousness
06-01-2017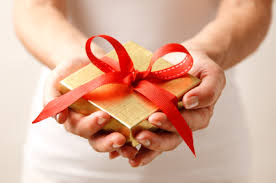 I have a Three Kings Day gift for you, open it! It is probably the most simple and effective yogic practice that you are going to find. 
The only exercise that we all can do and that only takes 10 seconds of your precious time. There are no excuses now to not go to yoga because you can not find one hour in your schedule to attend a class, try the following practice and you will see incredible changes in your life.
10 seconds of consciousness
Wherever you are, become still and take two deep breaths. The air goes in and the air goes out, soften the belly and loosen your jaw. Inhale and exhale, relax your shoulders and feel your feet on the Earth. It is simple, done. 
Put it into practice many times a day, specially when you find yourself in tense situations or in danger of being mowed down by highly emotional circumstances.
Stopping to feel the breath connects you with the present moment, centers you and brings you back to your immediate reality. Not only that, it also:
Reduces anxiety and stress.
Reduces stress natural chemicals like cortisol y adrenaline.
Increases the production of happy hormones.
And since many problems are related to hormones, you will feel vital, your body will have a greater capacity to recover, your mind will be at peace and your environment will exude joy.
Light, Wisdom and Love, with lots of Three Kings cake and hot chocolate.
Shanti Om