5 tips in my beach bag
15-07-2016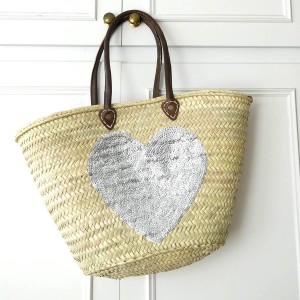 G
oing to the beach is a classic hit in Spanish Summers, but getting the beach bag ready for a healthy and unforgettable day can be an art. This post offers my favorite tips for perfect sandy beach days. Enjoy them!
1.
Avoid the most commercial sun screen lotions. Even though they can block the harmful rays, nowadays there is a lot of controversy in regards to the chemical substances that they have and their probable relationship with certain types of cancer. Replace them with alternative options that you can find in health food stores or, better yet,
make your own protective skin oil
with the formula that my friend Chandra from Granada gave me:
In a dark colored glass container mix:
25 ml. coconut oil (FPS 7)
25ml. hazelnut oil (FPS 10)
30 drops carrot seed essential oil (FPS 38-40)
Optional: 10 drops lavander essential oil (FPS 5)
All ingredients must be organic, cold pressed and of the highest quality.
Shake before each application. Don't forget about the umbrella and protect your face with a wide brim hat.
2.
Alternate short periods of being under the Sun with
frequent bathing
. Sea water has very important benefits for your health. It renews your electro magnetic field, purifies, cools and calms your whole organism. Did you know that sea water and human plasma have similar compositions? Whenever you bathe, put your head underwater and play with the waves.
3.
Replace paella, fried foods, sandwiches and canned sodas or beer with foods that are rich in nutrients and that will hydrate you: 
Gazpachos and salads made with tons of colorful veggies, sprouts, olives, seeds and nuts (containing essential oils) and fresh fruits. Cold watermelon is an ancient ayurvedic recommendation to lower down temperature and put off the inner fire. Oh! and liters of water! In my fridge, I always keep frozen water bottles ready to stick in the cooler before leaving for the beach.
4.
Lie down directly on the sand, no chairs nor lounges.
There are studies that have come up in recent years affirming the importance of being physically in touch with the earth. Grounding lifts up our mood, revitalizes all tissues, is anti-inflammatory and antioxidant and reminds us that we are an integrative part of this planet.
 5.
Leave at home books, newspapers and tablets.
Going to the beach is an activity to enjoy nature, to look at the horizon and share sacred moments with the people we are with. Silence your phone and, in case you get bored, celebrate it! because it is a sign that you are starting to breathe, feel and listen to the sea.
OM for the Summer!!