Detox
14-03-2014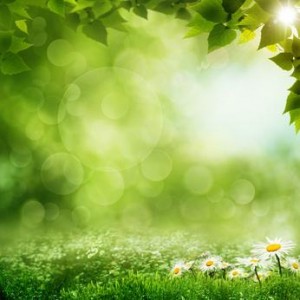 S pring is in the air. We can take off the coats, spruce up our feathers and fly! but the flight will be lighter and higher if we first cleanse in & out.This is why on Saturday 22nd I will be teaching the workshop Spring Cleaning with Yoga. In this post I want to explain what we will be doing.
Periodical purifications are an essential component in yogic and ayurvedic lifestyle. The idea is to see the body as a complex system of energetic channels and if you don't clean it properly, there will be accumulated substances in the physical part (toxins, fat, residues that have't been fully eliminated) as well as in the mind (belief systems and thoughts that don't serve you anymore, experiences that have't been digested and have left negative emotional memories).
Think about the fridge in your kitchen...What happens if you leave there the uneaten leftovers? If you forget about the milk carton for three months? What does the veggies drawer look like after a whole year of not cleaning it? I will not go on because it is a little gross. Now imagine that the same happens to you, only that you never go through a purification process and most of the stuff that you bring into your body-mind-heart is not that great.
Many cleansing programs are lacking if they only address the physical body. A Spring detox will have deep lasting effects when it is done in all levels of being, in all the five layers that make each one of us:
Your body will get lighter: I will speak about the cleansing diet that best harmonizes to the individual's constitution
Your energy gets renewed: I will teach breathing exercises to renew and boost the prana or vital force
Your mind gets clear: you will learn how to see reality as it is, stopping the tendency to distort everything
Your intellect gets sharpened: you become more creative, intuitive and awake
Your soul expands: it is about staying in tune with the universe and the messages from your soul
My intention is to teach you  how to choose the right detox program for yourself and how to bring it forth.  Also, among other benefits, your skin lightens up, you seem more joyful, you feel colorful as a rainbow. You can look at life with good eyes, laughing, feeling at peace flowing and having fun. Don't wait to sign up!!
be *LOVE*
Coming up
Workshop
Spring cleaning with yoga
Easy and gentle yogic cleansing: postures, diet, breathing and more.
Saturday, March 22nd · 10-12h
[space height="40"]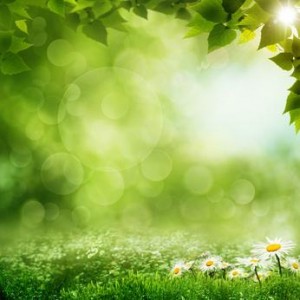 A ires de primavera. Nos quitamos el abrigo, acicalamos las plumas y a volar! El vuelo será más ligero y alto si antes hacemos limpieza general, dentro y fuera. Por eso, el sábado 22 de marzo imparto el taller Limpieza de Primavera con Yoga. Aprovecho este post para explicarte un poco lo que vamos a hacer.
Las depuraciones periódicas son un componente esencial del estilo de vida que proponen el yoga y el ayurveda. La idea es que el cuerpo es un complejo sistema de canales energéticos y si no lo limpias debidamente, se quedan sustancias acumuladas tanto en la parte física (toxinas, grasa, residuos que no se han eliminado debidamente) como en la mente (sistemas de creencias y pensamientos que ya no te sirven, experiencias no procesadas debidamente que dejan memorias emocionales negativas).
Piensa, por ejemplo, en la nevera de tu casa'Ķ ¿Qué pasa si vas dejando restos que no te has comido? ¿Si te olvidas del cartón de la leche medio lleno durante tres meses? ¿Cómo está el cajón de las verduras después de no haberlo limpiado en todo un año? No sigo porque da un pelín de asco. Bueno pues ahora imagina que eso sucede contigo, solo que tú nunca te purificas y la mayoría de las cosas que te metes para el body-mente-corazón son poco deseables.
Uno de los fallos de muchos programas depurativos es que solo se centran en el cuerpo físico. El detox primaveral funciona en profundidad si realmente trabajas en todos los planos de tu ser, en las cinco capas que te forman:
Tu cuerpo se aligera: hablaré de la dieta depurativa que mejor se armoniza con la constitución personal
Tu energía se renueva: se practicarán ejercicios de respiración para renovar e incrementar el prana o fuerza vital
Tu mente se aclara: aprenderás a ver la realidad tal y como es, parando esa tendencia casi irrefrenable a distorsionarlo todo
Tu intelecto se agudiza: te vuelves más creativo, intuitivo y despierto
Tu alma se expande: se trata de mantenerse en sintonía con el universo y con los mensajes del Ser
Mi intención es enseñarte a elegir el programa de purificación que mejor te va y cómo llevarlo a cabo. Además, entre otros beneficios, la piel se ilumina, pareces más jovial, te sientes como un arcoíris, lleno de color y luz. Miras a la vida con buenos ojos, ríes, te sientes en paz, fluyes y disfrutas. ¡No esperes para apuntarte!
sé *AMOR*
próximamente
Taller: 
Limpieza de Primavera con el yoga.
Limpieza yóguica suave y fácil: posturas, dieta, respiración y más.
Sábado 22 de marzo · 10-12
Déjanos tus comentarios
5 comentarios ...
Guillermo:
Buenos consejos, sabios consejos, que ayudan a vivir mejor y con mayor calidad.
Zaira:
¡Gracias Guillermo! Me alegro mucho de que te haya gustado. Om Shanti
herbal testosterone supplements:
Nice post. I learn something new and challenging on sites I stumbleupon on a daily basis. It will always be useful to read content from other authors and practice a little something from other websites.
Zaira:
Wonderful approach!! thanks for the message, let me know if there is any specific subject that you would like to see me writing about. Om Shanti
Cornelius:
Spot oո աith this write-սp, I honestly feel tɦiѕ web site needs far mor attention. Ӏ'll probably be returning tοo sеe more, thanks for thе info!
Zaira:
Thank you!! It is wonderful to hear that you liked the blog... Much Light going your way Om Shanti
hypoglycemia Diet plan:
It's not my first time to go to see this web site, i am visiting this site dailly and obtain pleasant information from here every day.
Zaira:
Thank you!! I am always happy to serve! Is there an specific topic that you would like me to address?? Happy day!!
detoxificante:
Great article, I really love the detox diet and the way that you can feel that it's cleaning your body. Thanks for the information again :)
Zaira:
Thank you!!!! So nice of you!!! Please let me know if you have specific questions or concerns that I can help with. All the Light, Zaira