Gift of embodiment 2014
07-11-2014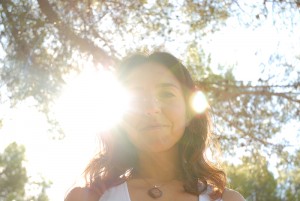 N ovember starts and it is my birthday month, yeah!!!
The gift of embodiment is the theme and the Drops of Light will celebrate this lifetime in all its aspects.
When I think about all the synchronicities, coincidences and energetic confluences that make "me" possible, the truth is that I freak out at the miracle of it all! It is not that easy to arrive into this plane of existence, really is a gift, and since we are here, Why not taking the best juice out of it?
This year I feel how my body of Light is more and more present and active. (Your body of light is the luminic blueprint made of thousands of channels where the highest possible energy). It is not a conceptual thing anymore and it is becoming a palpable reality that manifests in experiences like the following:
Union of matter and spirit. My soul and body are one, inseparable and unbreakeable bond. Like a filigree of two overlapped and interwoven bodies.
Overflowing happiness. Impossible not to sing in the mornings. It might happen that the days when I don't feel as joyful the song is a bit more melancholic, but the fact is that melodies aways flow.
Laughter and emotion for no apparent reason. I hardly ever get upset, accept everything as part of my path and the positive side of unfavorable circumstances shows itself quickly.
Feelings that my being dances and celebrates inside. Years ago I had this kind of sensations, but they were linked to external events (falling in love, being a mother, success at work, things like that…). Nowadays it is more my natural state every day.
True desire of goodness for all, including (and specially) the people that press my buttons. ;)
Infinite gratitude to life, to all of you for being part of it. Again, I hope to "be" more for the benefit of all.
*be LOVE*