Radiant Living-generico
30-07-2016
Your health

is the balance

of your

Body-mind-soul
Radiant Living
Optimize nutrition and digestion
Recover your vitality and creativity
Learn how to purify and detox in your own home
Cultivate meditation for health
Discover the pillars of a radiant life
Includes
'òÄ
Booklet "Radiant Living"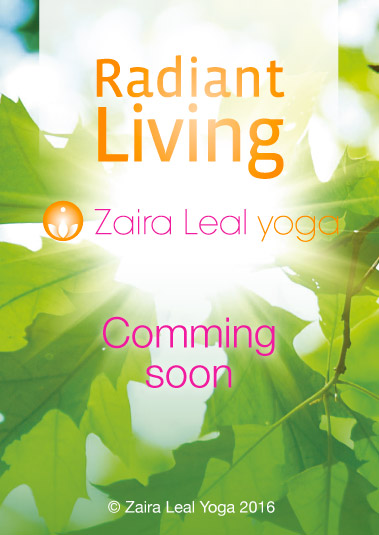 2 formats: · Intensive weekend · Personal consulting sessions Ask me:
zaira@src="zairalealyoga.com
T he program is structured in five lessons. Each one includes theory, practice and time for Qs & As that will turn your life into a fascinating, amazing and radically radiant experience. Synergy of wisdom for personal growth and health.
Based in "Perfect Health" the Chopra Center ayurvedic program
[button color="#FFF" background="#FDA014" size="medium" src="http://zairalealyoga.com/en/radiant-living-in-detail/" target="_self"]Learn more about Radiant Life
Learning and implementation. Packed with simple hands on exercises to start practicing now!