Radiant Living - March 2020
29-01-2015
Your health is the balance of your body-mind-soul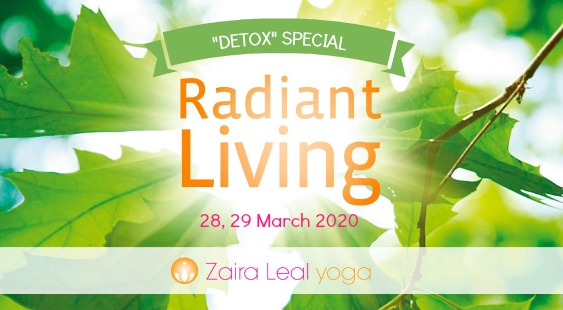 Wellness program for a life in harmony
Optimize your nutrition and digestion
Recover your vitality and creativity
Learn cleansing techniques and how to detox in your own home
Cultivate meditation for health
Discover the pillars of a radiant life
THIS YEAR, FOCUSED ON  THE "DETOX" PURIFICATION PROCESS
Includes:
'òÄ
 Radiant Living ebook
'òÄ
 
Healthy lunch (vegetarian)
'òÄ
Personalized attention: Only 12 participants
Organizes: 
Zunray
Price: 
300€
More information: 
971 723 183 - info@zunray.com
Schedule
Saturday 9:30 to 13:00 and 14:00 to 16:30 Sunday 9:30 to 13:00 and 14:00 to 16:30
Book your seat
: Telf 971 723 183 _
info@zunray.com
The program is structured in five lessons. Each one includes theory, practice and time for Qs & As that will turn your life into a fascinating, amazing and radically radiant experience.
Learning and hands-on experience. Full of practices that you can implement from the start.
Synergy of wisdom for your personal growth and health.
Based on "Perfect Health", the acclaimed Chopra Center Ayurvedic program
Know more about Radiant Living 'ûú