The stage of the wise woman
25-11-2016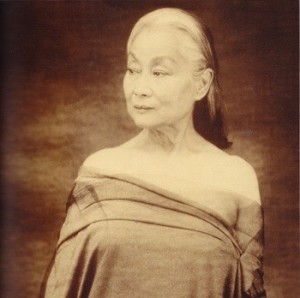 V iva! to all women showing wrinkles and untouched by the scalpel. Do you know why? Because growing old is the same as growing in wisdom, peace and harmony with nature. The different stages of life progressively follow each other increasing your female power once shakti is awake within you. Today's Drop of Light talks about 3 main aspects in the most powerful stage for any woman's life and about how you can learn the ayurtips to relieve the 5 most uncomfortable symptoms of menopause when you attend Radiant Woman.
1.
The beginning of this stage is marked by: the cessation of menstruation, retirement or when you become a grandmother. It lasts until you leave your physical body. These are many years when we reduce productivity and offer our support and advice to the community at the same time that we dedicate ourselves to our inner growth and spiritual development with greater intensity.
2.
In the authentic spiritual traditions, only women who had entered this stage could be healers. They were admired for their knowledge related to the body-mind-soul and regarded as guides of inner evolution. They were healthy, strong and powerful women, teachers of the ancient wisdom of their traditions.
3.
The awakened wise woman is at peace with the process of aging and proudly shows her wrinkles. She doesn't submit herself to the social pattern that say that  older woman can not be feminine or charming. On the contrary, she knows that she is incredibly beautiful and attractive. She doesn't let herself be fooled by the ignorant idea of hiding old age. She laughs playfully, knowing herself to be free, she listens to her body and defends what is correct and just.
Menopause is NOT a disease...
it is a natural change in your female body. Sometimes it comes associated to uncomfortable symptoms that subside once you have gone through the process of transformation. In the workshop Radiant Woman you will learn the Ayurvedic recommendations that ease the 5 most common symptoms:
Hot flashes
Dryness
Bone health
Depression and lack of motivation
Sleep disorders
Jai Maa
You still have time to sign up to Radiant Woman.
Madrid, 3-4 December
Contact: Angels 636467920
Palma de Mallorca 28-29 January
Contact: Zunray 971723183